Fast Approaching £200k!
Welcome to the latest blog post in this series, as we are fast approaching £200k income from a new(ish) Shopify store.
Once again I am sorry for the quality of some of the images in this post.
I no longer have access to this store so have had to take grainy screenshots from my YouTube videos. 😢
As we rolled out of July 2022, a few things were happening: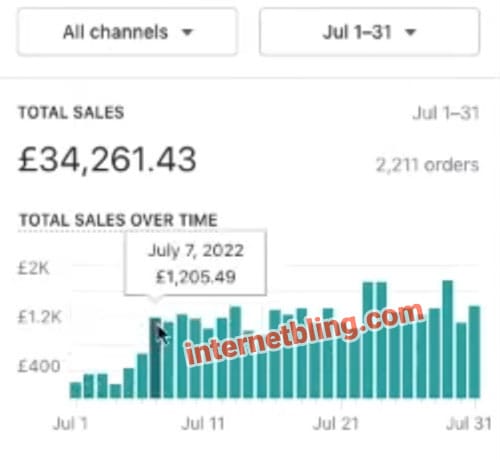 As you can see the first week of the month was slow.
This was just as we had started to scale back up a little bit again.
July Progress
– Finally got new banking arrangements sorted
This took a lot of June and the first week of July before we got new US payment processors sorted and moved over.
The new payment processors then needed warming up before we began to slowly scale again.
– Waiting on stock from new supplier(s)
5000 of our main winner just arrived this morning (as of shooting the YouTube video this post is about)
We changed supplier for our main winner due to them consistently sending poor quality.
It can get frustrating with Chinese suppliers sometimes.
They'll send top quality goods for a few orders….
… then for no reason just start sending shite once we have paid.
It's short term thinking and doesn't help anyone.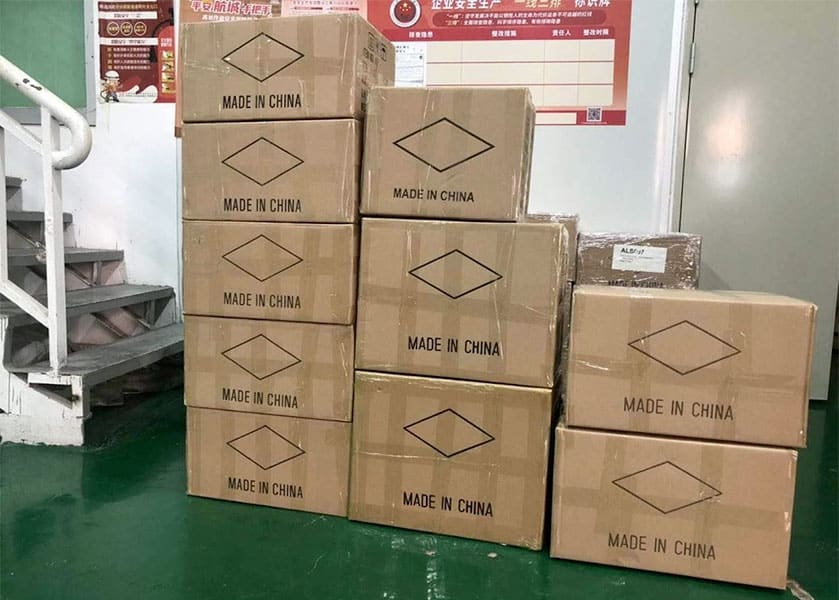 – Taken delivery of 1000 items of another new product the previous week
We were having success pushing out a secondary product so had ordered another 1k units to keep our stock up.
Will begin pushing this item harder throughout August
– Acquiring yet more product samples
At this point we were constantly ordering samples of different products from China.
They were arriving almost daily for us to check out, try out, and decide if we were going to add them to the store.
– Acquiring different samples for potential Q4 winners
At this point there are only 2 months before the crazy that is Q4 begins.
It's not long to choose which products we are going to be pushing hard towards the end of the year.
On top of that there's logistics – whenever we do decide, you have to order stock from China.
Depending on ad tests, that could mean orders of 5k, 10k, or even 20k units at once.
There is then obviously a wait time for them to arrive.
Plus, packaging. How many thousands of padded envelopes or cardboard boxes might we need? What size?
Everything has to be ordered in and coordinated before Q4 starts.
Main Winner Is Still The Money Maker
–  Sales are consistent no matter the ad spend.
We are almost clear to start scaling up once again.
Sorted a better supplier who will send better quality.
Moving forwards hoping to work long term with them instead.
Original supplier was not up to par (as discussed earlier in post)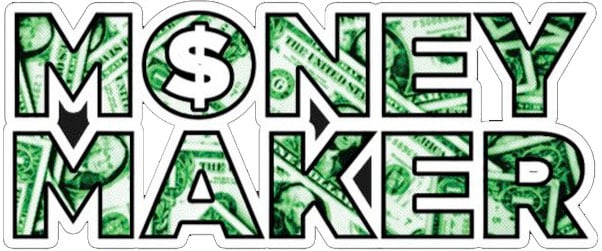 Miscellaneous.
– Hired video guys for ads.
Fast becoming a pain going back and forth between guys on Fiverr.
The quality is there but turnover time is too short for us now.
We are testing a lot of different products so need new ads ASAP.
– Hired small production company to start cranking out a lot more content
This is 2 video guys and a model who we are now using to shoot ads and other related content.
They have a small studio and we are starting to work with them now.
We need to convert all content to 100% in-house production.
Content production needs to be sped up overall.
– Continuing to push hard in Klaviyo
Added more flows
Added new emails
Added new content
I've said it before and I'll say it again – anyone with a Shopify store who isn't using Klaviyo is insane!
It continues to tick over and make us money every single day – mostly on autopilot.
Liverpool July 2022
I also spent a week of July up in Liverpool working with the crew in a grimy warehouse, lol.
It's a great city and I like it up there. Few pics :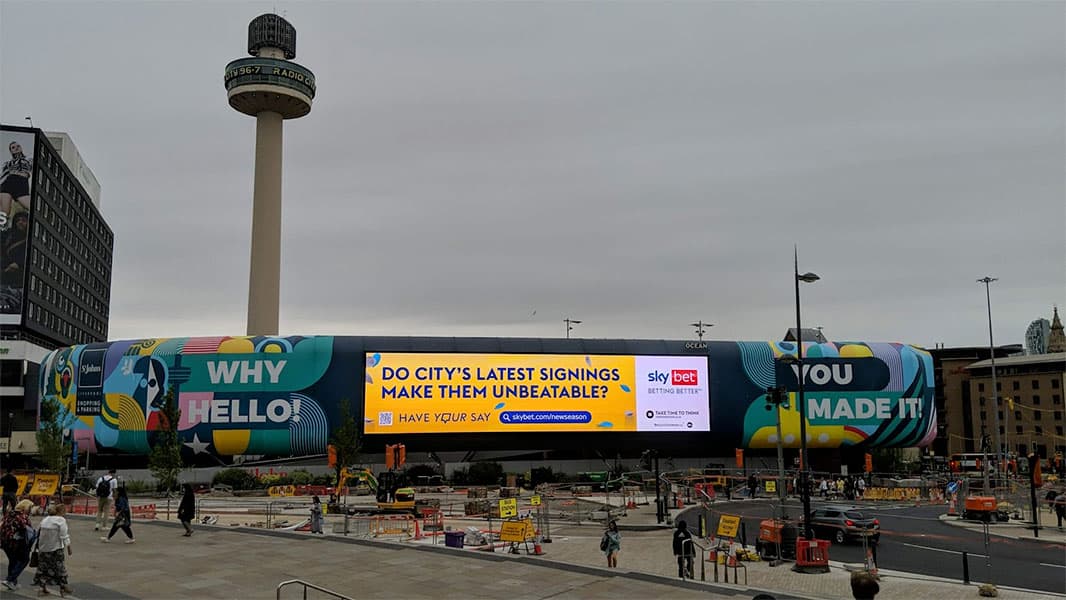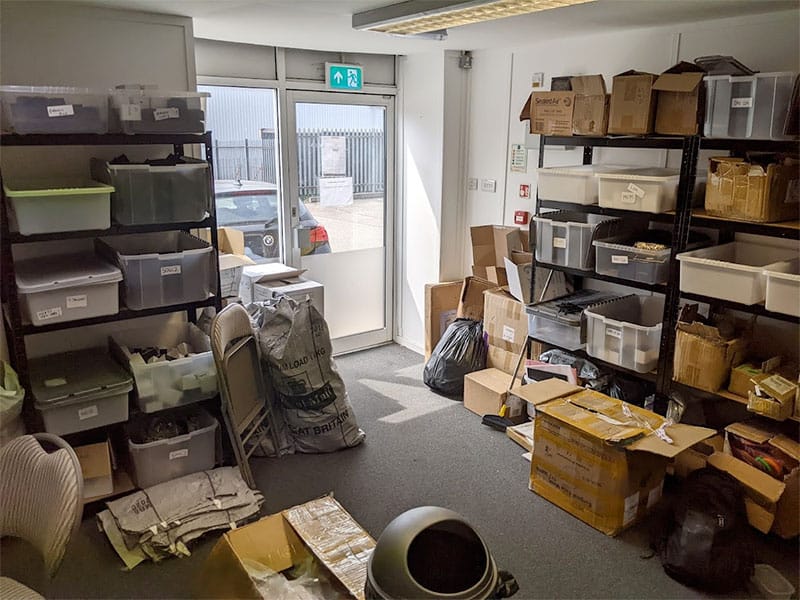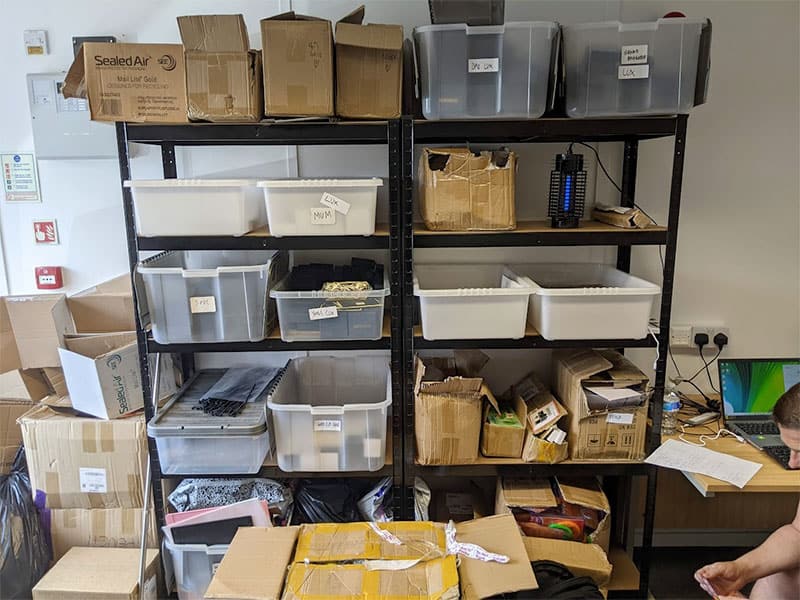 Finally, here's sales totals since we started the store (about 3.5 months ago)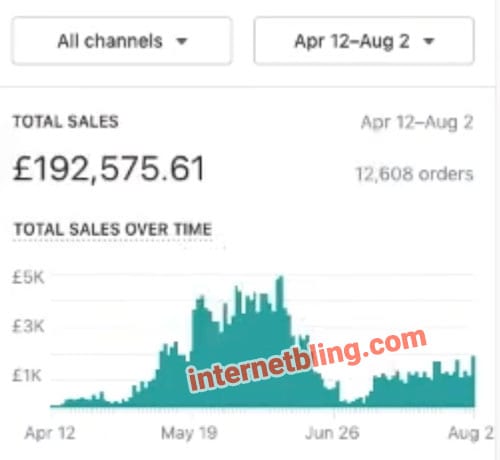 Fast approaching £200k as you can see!
We have ran into a fair amount of pitfalls and hassles as you will know if you've read previous posts in this series, or watched my YouTubes.
But, we haven't let this grind us down. Ecom is rarely straight forwards.
Hold mindset, keep going and push through your boundaries into success!
Ok that's it for this blog post.
Other parts from this series are available here part 1 – part 2 – part 3– part 4 – part 5
The corresponding YouTube to this blog post can be found here.
I put all the YouTubes about this store in a playlist. Click here to watch it.
Part 7 coming soon!