Computers… ahhh computers.
We all know them, we all use them, they're essential on all levels when running any kind of online business.
Plus if you want to remain mobile like I do, then a laptop and related accessories are obviously needed.
I also run a small YouTube channel so other gear is needed for that as well.
Some people have been asking what kit I use, so here is a list of everything if you're interested 😊
Feel free to check out any links below.
Prices are always updating and Amazon is generally the cheapest out there. If you fancy picking anything on this page up, links are below!
Computer
I recently upgraded from a MacBookPro I bought back in 2012 – people might moan about the price of Macs – but boy do they last a long time. Over ten years I had that machine, and it was on and running 24-7 for almost all of it, in multiple countries all over the world. It still works but just felt outdated and sluggish.
Now I'm rocking one of the new M2 Macbook Airs with a 16GB RAM upgrade. This level of power is fine for what I need and I got the Air as it's lighter and less bulky than the new MacBookPros. Despite being 'lower power', it seriously feels about 20x faster than my old Macbook Pro 🥹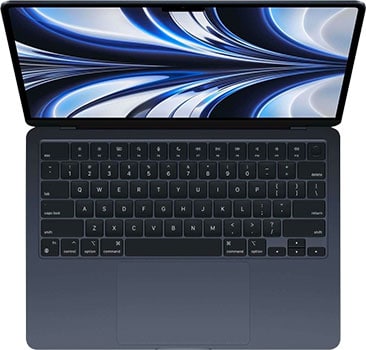 To protect my M2 Macbook Air on the go, I got a FINPAC Hard Shell Laptop Sleeve Case. This case is quite bulky, but it is super padded and will protect something I paid £1500 for. A no-brainer purchase for me at just £25. (about $30)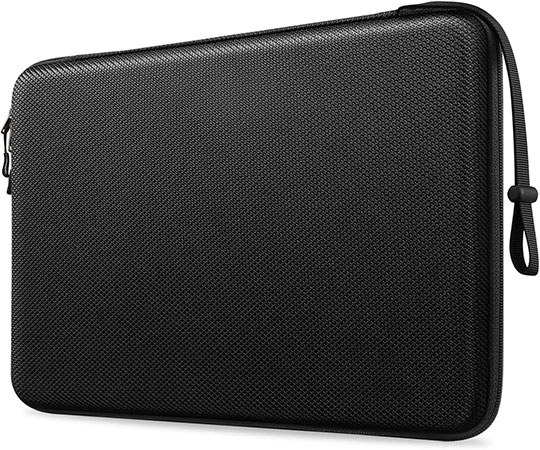 I use laptops as they are lightweight and easy to move around with, but when I actually work my machine is almost always plugged into an external monitor. I like running 2 or even 3 windows side by side and on a 34″ bad boy this is easily possible! I also use multiple desktops on my Mac, set to different tasks and/or businesses.
Monitor
I bought this 34″ LG monitor back in 2015 and it cost what felt like a fortune at the time – £650 (about $780). Looking back it was one of the best things I ever bought. My productivity sky rocketed with all the extra screen real estate and it's paid for itself 1000 times over now and then some. Here it is in action running dual Facebook Ads managers with a combined daily spend of $15,000+ over Q4 2022 🧑🏻‍💻 👹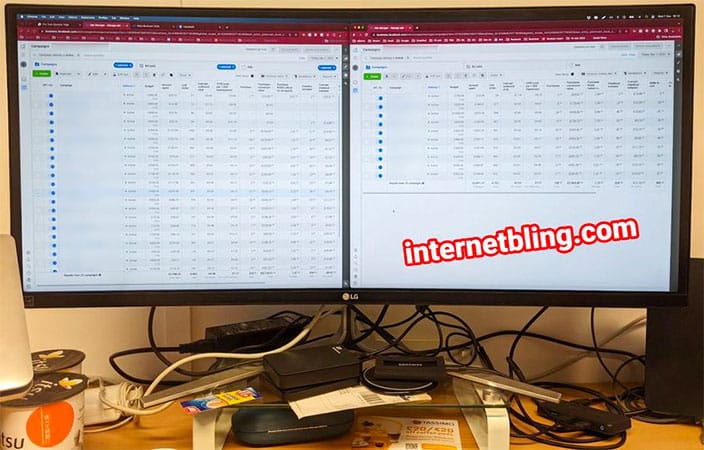 Dual monitors were the trend for a while, even triple monitor setups for some people, but I honestly think one huge screen is way better. Since 2015 prices have come right down and 34″ is not even considered that big anymore. For creators working with big video files 49″ screens have become the norm. If £650 is too much for you, then LG do offer cheaper options – this monitor still has a 34″ screen but costs only £280 ($338) which is a steal!
Input
Mouse
I've been using Logitech mice since 2015 when my then-girlfriend bought me one in America. I recently upgraded to the Logitech MX Master 3S Wireless Performance Mouse and this is the best iteration yet. They really did the business on this model and the overwhelming amount of positive YouTube reviews on it agree 100% with my opinion. I honestly wouldn't use any other mouse. The dual scroll wheels are super responsive, and on the 3S they have made the 'clicks' super quiet, which I love. Definitely give this mouse a go!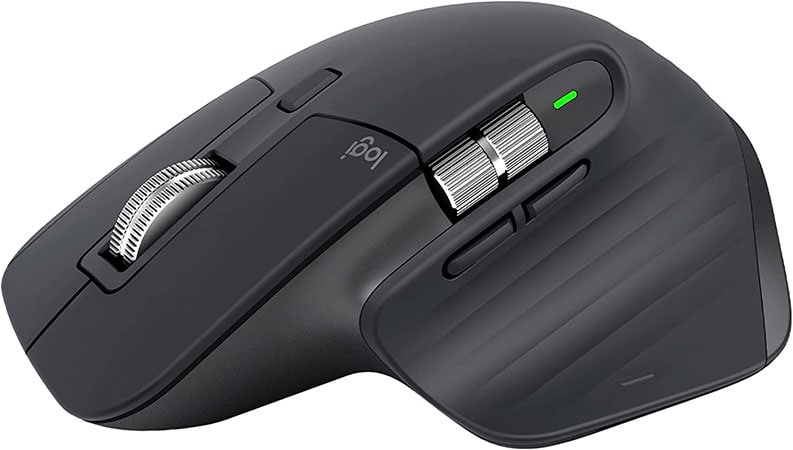 Keyboard
Apple accessories sure are expensive. Wow. But I love the low profile and tactile feel of their wireless keyboards. I had the full sized (wired) one with the number pad years back, then upgraded to the wireless version of this later. After that came the non-number-pad wireless Magic Keyboard, then this became 'clacky' after a few years, so when I got my new Macbook Air M2 with Touch ID I said hell why not, and got the newest version of their Magic Keyboard with Touch ID. No it's not cheap. And I know mechanical keyboards are all the rage now. But have you seen how much some of them cost? I'm talking $1000+. For a keyboard!! With that in mind, the price of a Magic Keyboard isn't even that bad. I love the slimline profile and portability of this keyboard. You either love them or hate them I guess. (I'm in the former camp 😊)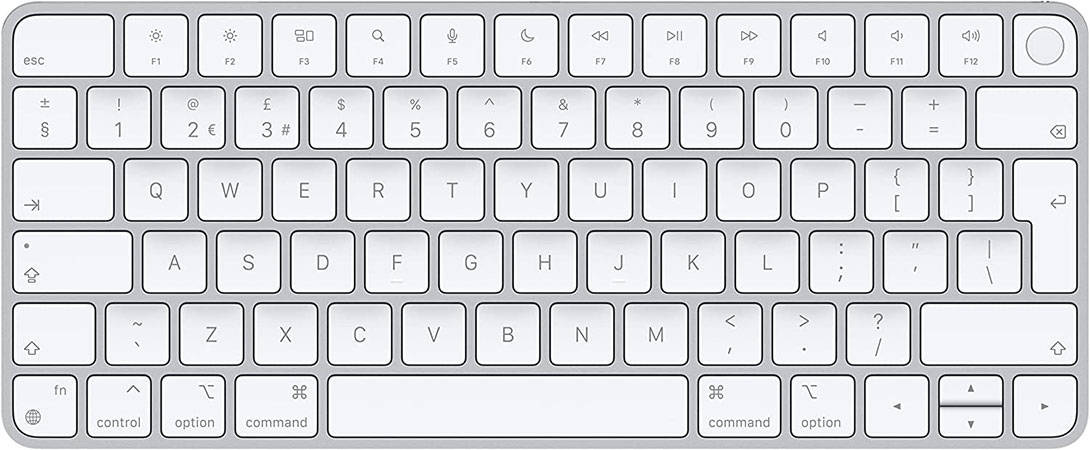 Power
Seeing as Apple cheap you out with a low powered 30W charger "in the box" of Macbook Air M2s, I upgraded to a 65W Anker GaNPrime 735 Charger for ultra fast charging on the go. Anker are constantly having sales online; I got this for a great price on Amazon. GaN is all go the last few months – they really sorted fast-charge technology out! I love this charger. You get 2 USB-C ports and 1 USB3 port on board, all of which you can use at the same time if you need to. I really like Anker gear – more about them later👌🏻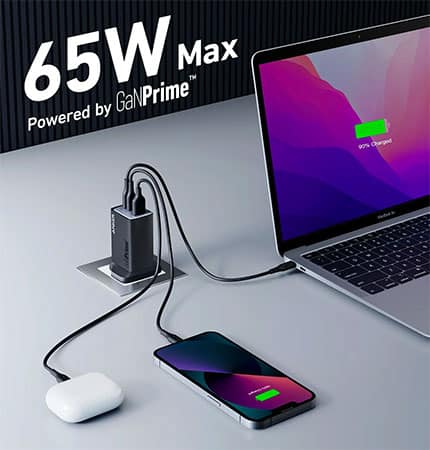 USB3 <> USB-C
Upgrading from an older MacBook to my newer one required switching from USB3 to USB-C, which was a welcome change. USB3, just like my previous MacBook, had become slow and outdated, so this was a much-needed, if not costly improvement 🥵
I had to get quite a lot of new cables, a matching external hard drive, and seeing as I was about to go 'on the road' – first to Liverpool then Thailand – my trusty Blue Yeti mic had to go as well. It's a brilliant microphone and I've been using it for years, but it was just too heavy to lug around. For anyone who's more grounded than me and doesn't mind a desktop mic, I can't recommend the Blue Yeti enough. I've recorded hundreds of hours of audio on mine and for the price, it does its job amazingly well.

I replaced this with the much more portable RØDE VideoMic GO II.
Here it is paired with a Manfrotto PIXI Mini Tripod.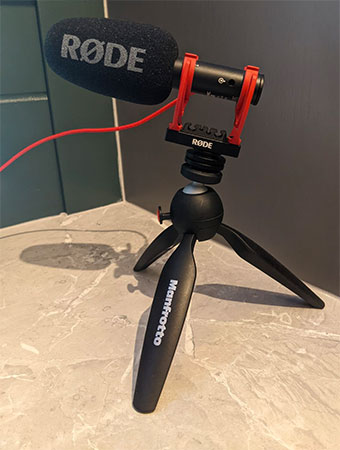 I love this setup. You can put it right on your desk with the mic pointing straight at your face. The tripod legs fold up and everything fits into a compact little hard case I found on AliExpress of all places 🥹 The pick up is insane, if anything I keep having to turn the recording volume down on my RØDE VideoMic Go II as it's almost too good. It wasn't cheap – more than twice the price of the Blue Yeti, but portability is everything to me right now. It is, of course, USB-C as well, unlike the Blue Yeti which as far as I know still runs micro-USB for connectivity. If they didn't update it to USB-C already, I hope they do soon.
You can also get a Universal Smartphone Clamp for the PIXI Mini Tripod.
This handy little gadget holds any smartphone firm on top of the Manfrotto PIXI Mini Tripod, making it easier to vlog with its legs closed, or it's great for keeping your phone still while you take photos.
Storage
I'd been running a couple of 2TB USB3 portable drives for years, using them as back ups for all my work files, MP3s, movies, and YouTube recordings. Video files really do eat up a lot of space. The speed of USB3 was dragging everything down so I upgraded my external storage to a 2TB Samsung T7 Portable SSD. I couldn't believe the size of it when it arrived. So tiny and lightweight! You can literally hold it in the palm of your hand. It's solid state storage too, and combined with USB-C, this drive absolutely flies. The difference in speed compared to my older USB3 mechanical hard drives is night and day.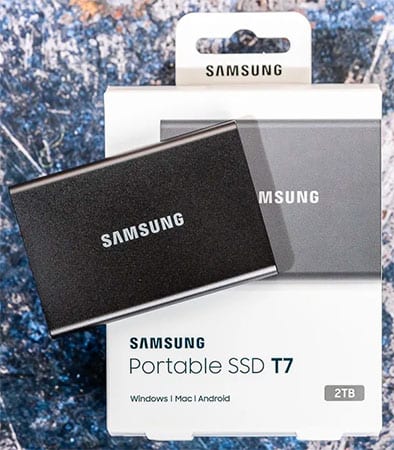 Seeing as the Macbook Air M2s only have 2 USB-C ports, a hub was needed to power my external monitor via HDMI, plus provide other inputs. After looking around I decided on the Anker 341. This USB-C Hub comes with 4K HDMI, 100W power delivery, SD, microSD, 2 USB3 ports, 2 USB-C ports, and was only £34! (at time of writing it's even cheaper now). There are a lot of USB-C hub options out there, some very basic, others going all the way up to very complicated (and expensive) desktop options. I wanted something small and easy to fit into a bag – which the 341 does perfectly. Job done yet again Anker. 🙌🏻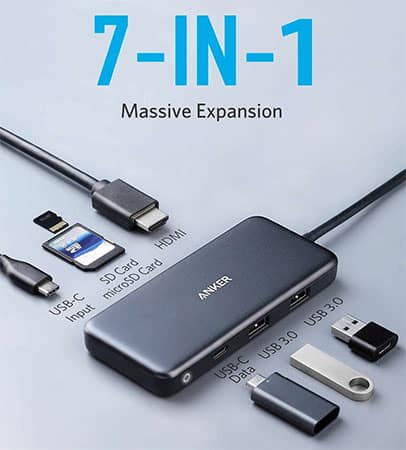 One downside of the Anker 341 hub was the length of lead (to laptop) that it comes with. Definitely too short. So, I bought a 100W USB-C extension lead from UGreen and that sorted out the problem.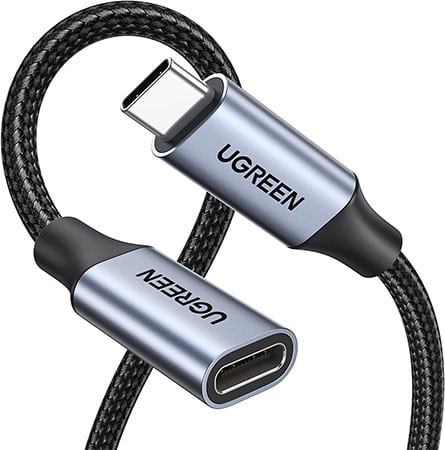 With this setup, I can leave my entire 'desktop rig' – monitor, external storage, USB accessories, and everything else plugged into the hub, all that can sit on a desk then with just one lead I can plug/unplug into my Macbook Air. Easy, quick, and super effective.
Audio
I got these Sony WH-1000XM5 Noise Cancelling Wireless Headphones in a sale on Amazon, and do not regret the purchase one bit. The noise cancelling on these headphones is amongst the best in class, they're USB-C so match everything else in my setup, and the sound is super sharp, with deep bass and clear, crisp mids and tops. I use these headphones daily as I almost always play music while I work. The battery life seems to last forever, and I cannot recommend these enough.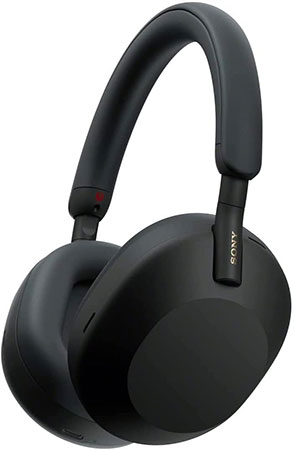 Cables.
One word – Anker.
Anker, Anker, Anker. (apart from the one Ugreen cable up there that i have, lol)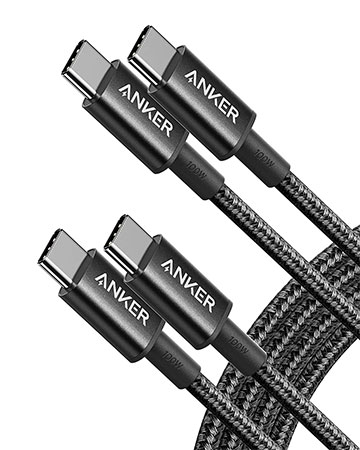 I've been using Anker cables for years, and this is exactly the point. Once you buy one, you rarely have to replace it. I've got Anker cables that are 5 years old and still going strong. I've used them, and abused them, all over the world, and they don't even get frayed. Over time I've replaced almost every cable needed in my setup with Anker cables. I consider them a great investment as they (seemingly) last forever. I always get the braided ones. For what you pay, they aren't even that expensive either. Try Anker cables now – below is a list of everything that I have.
Anker USB-C to Lightning Cable (6ft, braided. To charge my Apple keyboard)
Anker 333 USB-C to USB-C 100W Charger Cable (6ft, braided, 2 pack)
Anker USB3 – MicroUSB Charger Cable (3ft, braided. To charge my older Kindle)
Anker USB-C to USB-A Charger Cable (6ft, braided, 2 pack)
Anker also do charging plugs, car chargers, hubs (see above) and more.
Some other Anker accessories I have :
Anker 4-Port USB 3.0 Ultra Slim Data Hub
Anker Mini Dual Port USB Plug Charger
Anker PowerPort III 20W Cube USB-C Charger
Anker 10 Port 60W Data Hub with 7 USB 3.0 Ports and 3 PowerIQ Charging Ports
Anker 24W Dual USB Car Charger Adapter
Miscellaneous
What else………?
Ledger Nano X Crypto Hardware Wallet
If you hold any crypto you're going to need a Ledger Hardware Wallet.
I have the Ledger Nano-X. Remember – not your keys, not your crypto!
Do NOT store any crypto on exchanges.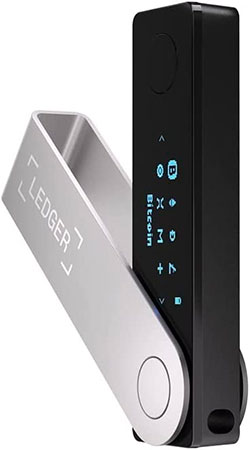 Amazon unfortunately don't sell the cool LED desk clock pictured in the thumbnail of this blog post, BUT I did find this TriLine LED Digital Desk Clock which looks even better. I may have to upgrade mine at some point. I'm a bit of a stickler for punctuality and for some reason, having the time clearly laid out right in front of me helps me get through life 🤷🏻‍♂️ lol.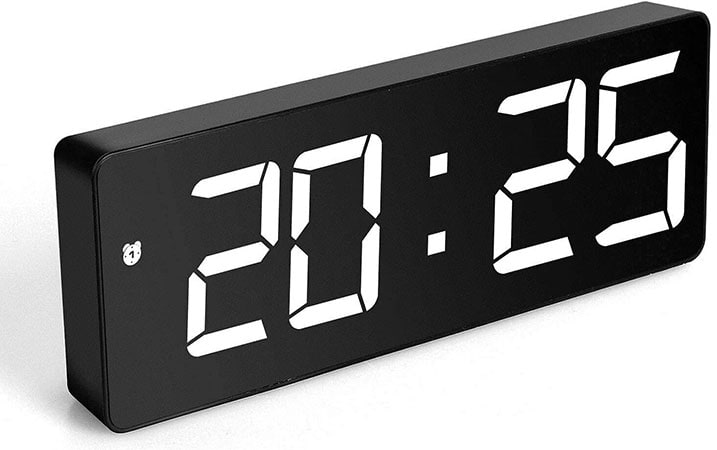 Kindle
I read a lot. Like every day. I love reading and am constantly devouring a book. In 2012 while living in Australia I upgraded to a Kindle and have never looked back. Designed specifically for reading, and providing an easy-to-use platform that makes it simple to read e-books, newspapers, magazines, and more, you just can't beat a Kindle. Amazon totally nailed it with this one. I've actually got 3 – I read so much I filled 2 up and this is no joke. My 3rd, latest one, is the USB-C 2022 version which fits in nicely with everything else in my new setup.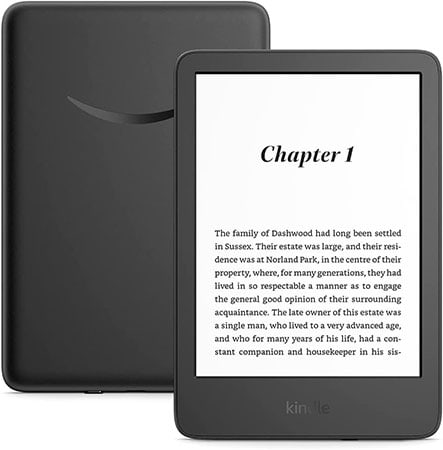 Toplus Yoga Mat
When you get to my age a bit of stretching is a must! I spend so much time sat in a chair at a desk, I now find it essential to pause every few hours to get up, move around, and in some cases stretch out. Having a yoga mat lying around makes your time on the floor that little bit more comfortable 😊 The double layered structure of this Toplus Yoga Mat provides optimal grip, excellent cushioning and a double-sided non-slip texture. I've had mine 2 years and it's still going strong so genuine user review : it's £24 well spent.