Retargeting ads are all important when you are running any other kind of Facebook campaigns.
In this latest instalment of my mini course I'll take you through what you need to get set up.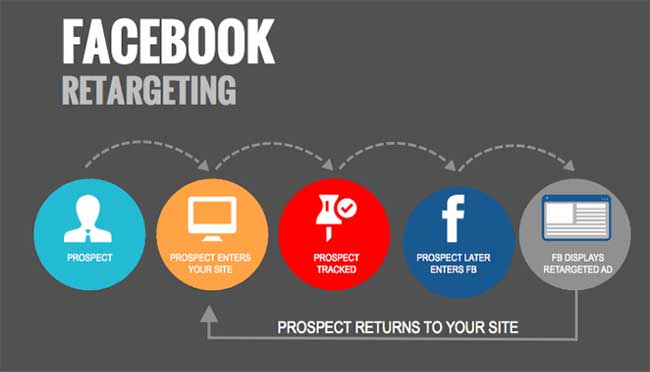 In part 6 of my mini series I go over how to set up retargeting campaigns in Facebook ads, why you should be using them, and discuss different types of retargeting ads.
To successfully retargeting ads in the first place you need to set up custom audiences in your ads manager. I cover this too in detail.
There are so many different types of custom audiences you can set up and I recommend trying as many as possible.
Some will work better than others, but this is, as always, why we test. Facebook ads is all about testing!
What is Retargeting?
Retargeting ads target people via the use of custom audiences who have previously shown interest in your ads or social media pages.
These ads target those who have made a previous interaction with your ads or social media pages, as they are prospects who are more likely to convert.
When using CBO/ABO campaigns, these are mostly running ads to what we call 'cold' traffic.
Once a prospect interacts with your ad or social media, this traffic becomes 'warm'.
They have expressed an interest in your ad or product, maybe they have even added an item to their cart or started the checkout process.
Once this happens and they do NOT make a purchase, you have to catch them while they're hot!
Keep retargeting these prospects as much as you can. Keep putting different ads and creatives in their faces and push them into making that purchase!
Discount codes are also a good way of giving potential customers that final 'kick up the butt' into getting their credit card out 🙂
What are the benefits of retargeting ads?
Believe me, there are many.
Your traffic is warm so much more likely to convert.
Typically your cost per click will be lower.
You'll get a higher conversion rate and in a lot of cases you will see your ROAS (return on ad spend) fly up to the moon.
I've seen ROAS of 6-10 and even higher on some of my retargeting ads.
You will never get this from cold traffic.
Retargeting ads result in even more engagement from your customers. This in turn boosts your social proof which Facebook's algorithm loves.
Plus as you already know – the more engagement you have on your ads and social pages the better it looks to prospects.
More ads = more traffic, which in turn will boost your market reach even further.
What do you recommend personally?
I do cover this in my YouTube video, but for those of you who would rather read :
Always start with a 30 day retention window custom audience of product page visitors for the Shine-On product you are already sending traffic to.
A small budget at first is fine – $5 or $10.
Use a different image for your retargeting ad! This can be another product angle, or another variation of the product (ie. a different color)
Copy on the ad should also be different from your main (cold traffic) ad.
The idea with retargeting is to present different 'angles' of the product to the prospect.
These angles can be different images, maybe a short video, then use different copy, and different sales pitches when retargeting.
Short unboxing videos are awesome for retargeting ads.
Customer testimonials as copy also work well if you have any.
Once a product gets traction, expand your retargeting ads even more by using different retention windows.
Hit warm traffic prospects with one retargeting ad for the 0-7 day window, then another for 7-14 days, another 14-30 days… and build up like this.
The longer the life of your product, the longer you are running ads and getting sales for it, the more retention windows you can start to work with.
Use different creatives for each retention window.
Mix it up, keep your creatives different and fresh, and all this will help convert prospects into customers.
When you really get going, and ROAS is strong on certain retargeting adsets, duplicate them and double their budgets.
Keep duplicating and doubling budget until you see ROAS start to level off or drop, then pull back and keep the best ones running.
Lastly, analyse data inside your working adsets to see which demographics are performing best.
You might see Android Smartphone working best (getting most purchases / highest ROAS) in a certain adset.
It could be a certain age range (35-44), or one particular country.
Whenever you see a demographic out performing all the others, duplicate the adset then turn off all other demographics.
Keep pushing, duplicating, niching down and increasing budgets, and you will see the best results from your retargeting campaigns.
Ok – I hope this latest post has been helpful.
Remember – test test test. Facebook ad is all about testing.
Matching YouTube is embedded below as usual, or if you'd rather watch on YouTube – you know the drill 🙂
After completing this post/video why not move on to part 7 in my print on demand mini series?