Got a problem with your Facebook Ads? Sometimes you may want to chat to Facebook Support LIVE instead of waiting for 24-48 hours for a reply to an email, if they even bother getting back to you at all.
And this isn't hating on Facebook – the fact is they'll probably be getting hundreds of thousands of messages a day from marketers all over the world. It'd be kind of naive to assume every single message will get answered.
As you may have found out already, especially if you are new, starting out with Facebook ads and getting them approved can throw up all sorts of errors. Ads often get disapproved for a multitude of reasons – some you may understand, others you may not… it can be a minefield at first while you get used to things.
Furthermore, other problems come up – ads get approved but don't spend money, or they spend too much money too quickly, or a hundred other things. It's important not to get frustrated and instead get on chat with Facebook to see if they can help.
I therefore suggest never sending emails to Facebook Support if you have a query – always try to use live chat. This way you will get someone there on chat with you, live, to walk and talk you thru any issues you may be having. I strongly recommend using this approach – get on their system and talk to them in real time.
Some Pointers :
Always be polite and respectful. If you are rude people are not going to want to help you.
Live chat is available during business hours only.
Don't use the bot when you log on! (see youtube video)
If you don't feel you were helped, log off, then log on again and speak to a different person. You may well get a different response 2nd or 3rd time around.
Not always a 100% guarantee of fixing your problem.
Here's the link to get on live chat : Click here
Instructions
Scroll down and click the 'Get started link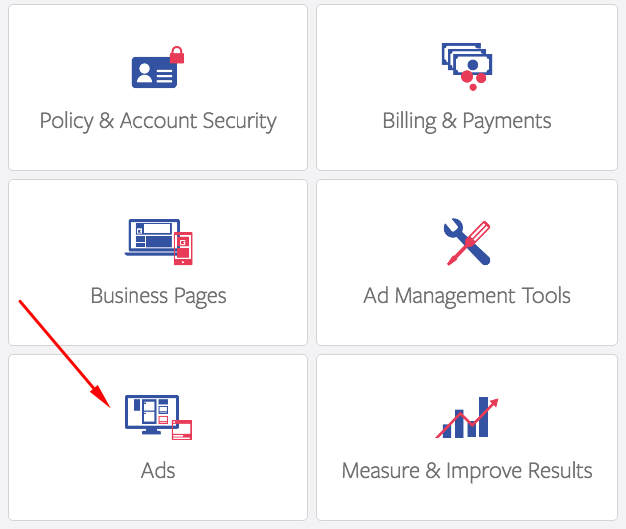 Scroll down and click "Chat with a representative"

Then follow my instructions in the YouTube below.
Since I shot this Facebook updated the link to their support page. They are constantly updating links and pages. So bear that in mind as you watch the video. The correct link for support you need is here
In case you'd rather watch a video about how to do this, I made a YouTube for you.